I love my Apple TV and use it for photos, videos, movies and Internet radio. It's turned my television into a true extension of my multimedia arsenal and overall digital entertainment experience.
Slideshow: Nine cool features of the Apple TV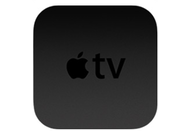 The second-generation Apple TV is in many ways a radical departure from Apple's original set-top box. Here are some of the things that make it a must-have device in your media cabinet.